$150.00
$0.00
Cashmere Plain Knit Baby Blanket - Cinnamon
Indulge your little one in natural warmth with this luxurious classic cable knit cashmere baby blanket. Made of 100% Mongolian cashmere with temperature regulating properties, this blanket is naturally warm in winter and cool in summer. 
It has the softest touch for delicate baby skin.
This will remain a favourite nursery piece for years to come and precious enough to be passed on to the next child or next generation - an heirloom as it is meant to be.
The perfect baby shower or newborn gift.
100% Pure Cashmere
80 x 100cm
Hand wash or wool/delicate cycle recommended
Comes in a beautiful bag for easy storage or gift-giving
WHAT IS CASHMERE?
Cashmere is the natural fibre collected from the underbelly of Capra Hircus goat found in the Himalayan regions. Such altitude and climate have evolved the animals with superior heat insulation abilities. Cashmere is the finest, softest and warmest fibre found in nature. Give your little one the best there is.
Customer Reviews
26/07/2021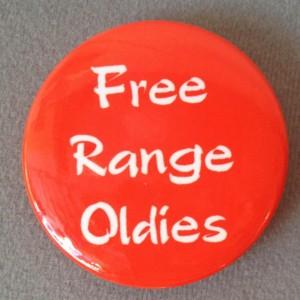 LS
Lesley S.

Australia
I recommend this product
It was a gift for my son and daughter-in-law who live in Germany
The delivery was quick and painless. It was beautifully gift wrapped. Thank you. Someone recommended your site to me.
15/05/2021
Rosanna V.

Australia
I recommend this product
Cashmere blanket
Lovely soft baby blanket
23/03/2021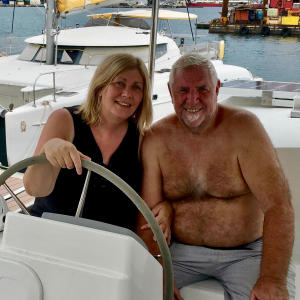 SK
Suzanne K.

Australia
I recommend this product
Outstanding
My grandson's blanket arrived so quickly and was beautifully packaged too! Thanks so much for the great service and first class quality item. I highly recommend Heirloom Cashmere!
29/01/2021
Emma H.

Australia
I recommend this product
Cashmere knit baby blanket
The item is so lux and soft, perfect for keeping baby snug and warm. Came beautifully packaged with a gorgeous card too.
21/11/2020
Cara B.

Australia
I recommend this product
Baby cashmere
loved the blanket. the best present for our grandchild. It is used all the time which is why I will buy another one.
21/10/2020
Noula M.

Australia
I recommend this product
Cashmere baby blanket
Very easy, friendly service with a welcome email
11/09/2020
Robyn M.

Australia
I recommend this product
Cashmere baby blanket
Absolutely delighted with my purchase, great store and beautiful products
01/09/2020
Drina T.

Australia
Cashmere Baby Blanket
Great service and description of items, the blanket and beanie are perfect, so so soft and cuddly, will be adding to the collection over time for sure! X
26/07/2020
Michelle P.

Australia
Amazing cashmere blanket.
Excellent even during Covid.
25/06/2020
Sharon L.

Australia
Super soft
Beautifully soft baby blanket presented in its own cotton bag. Delighted with this item.
25/04/2020
keerthana A.

Australia
Highly recommended
My baby loves this blanket and sleeps so well in this compared to any other blankets of hers. This blanket is so soft and comfy. Highly recommended.
21/04/2020
Marion K.

Australia
Lovely soft blanket.
So beautifully soft and warm. A really pretty unisex colour too. The blanket has been washed since purchasing and it looks and feels as good as the day it arrived.
03/02/2020
Zhiying L.

Australia
Parents love it!
It was the gift to my friend, don't know how the baby thinks but parents love it.
21/07/2019
Anonymous

Australia
Fabulous cashmere blanket
Great! Love the product.
24/01/2020
Christina f.

Australia
3 blankets bought review
I would have liked the presentation bags to be soft in keeping with the cashmere blankets not heat cotton /calico and a better selection